30th Anniversary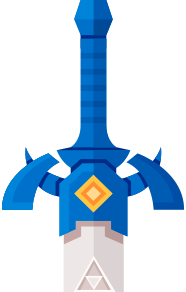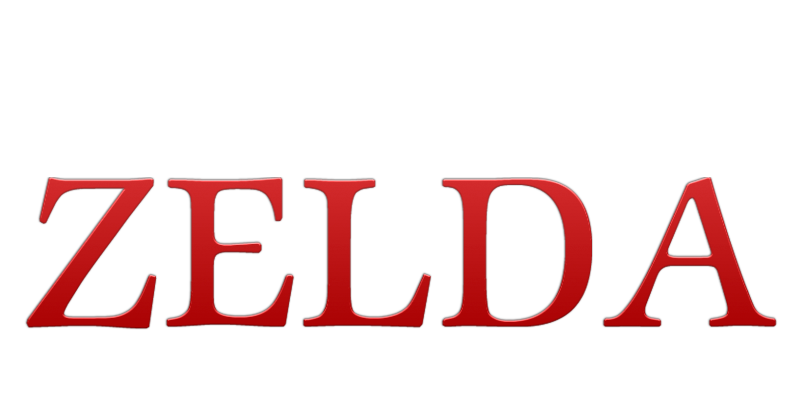 The Legend of Zelda
NES
1986

First game of the Zelda saga. For the first time, Link will have to save princess Zelda from the evil villain Ganondorf. Considered a masterpiece, it was created by Shigeru Miyamoto at the same time as famous Super Mario Bros.
Did you know...?

The first five dungeons of the game actually formed the word ZELDA.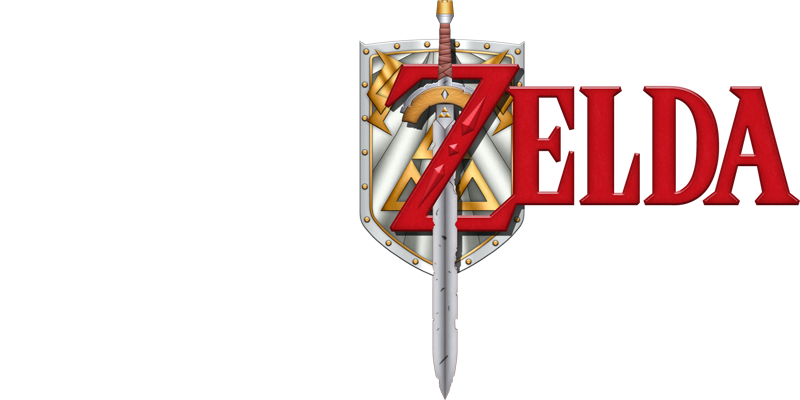 The Legend of Zelda: Link's Awakening
Gameboy
1993

First episode created for Nintendo's potable console. In this game, Link will awake from a shipwreck at Koholint Island, where he will need to help the inhabitants against a curse. As a curious fact, Princess Zelda doesn't actually appear in this game.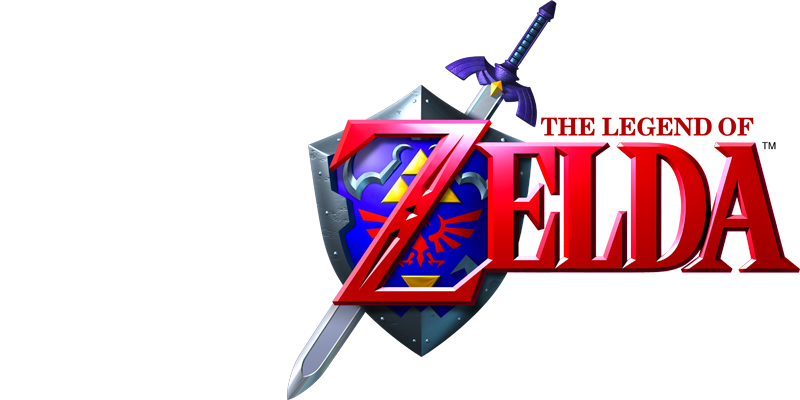 The Legend of Zelda: Ocarina of Time
Nintendo 64
1998

Zelda turns into 3D with this game for Nintendo 64. An adventure where we embody a child Link and travel forward in time to his adolescence to save Princess Zelda one more time.

This game stablished the path for the upcoming episodes and was a complete revolution in the entire saga, for both gameplay and story (more elaborated and grown-up).

A jewel in videogames history.
En 2011, Nintendo publicó una nueva versión del juego adaptada en 3D para su consola portátil.

Did you know...?
Link's character was inspired by Peter Pan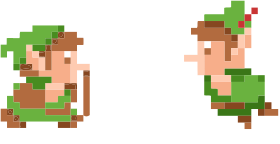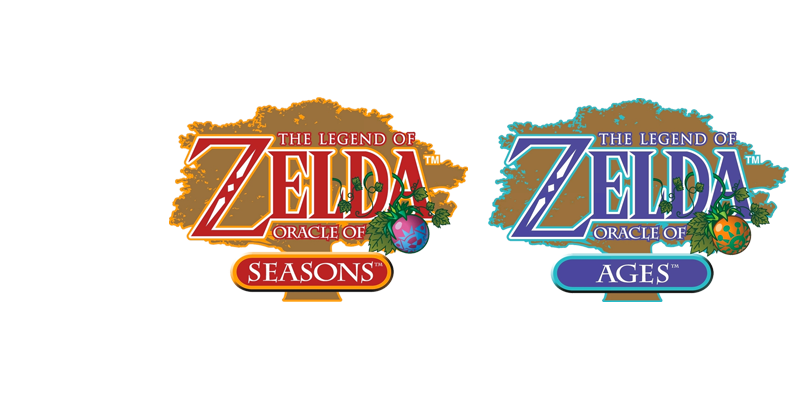 The Legend of Zelda: Oracle of Seasons / Oracle of Ages
Gameboy Color
2001

Two games released simultaneously. Its approach, its creation and part of the story are connected to each other. Thanks to the Link cable and several codes, content can be updated and extended with new puzzles and stories from one game within the other.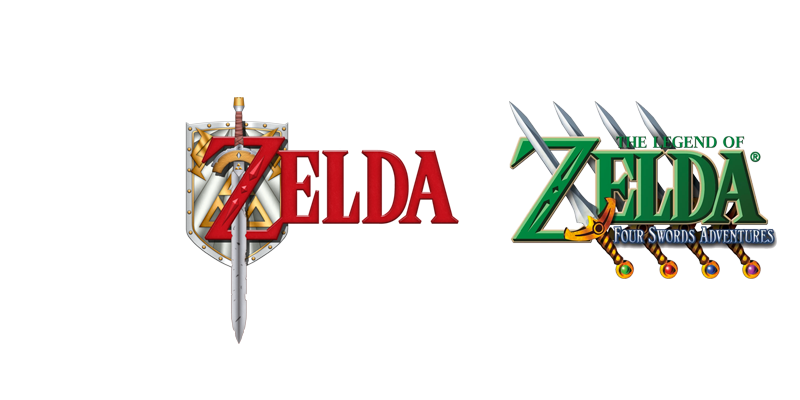 The Legend of Zelda: A Link to the Past / Four Swords Adventures
Gameboy Advance
2002/2003

Many remakes from this game have been done, but this one is very important as it includes The legend of Zelda Four Swords, first ever cooperative multiplayer game in the Zelda saga. We can play with three friends simultaneously solving puzzles with new mechanics that require cooperation.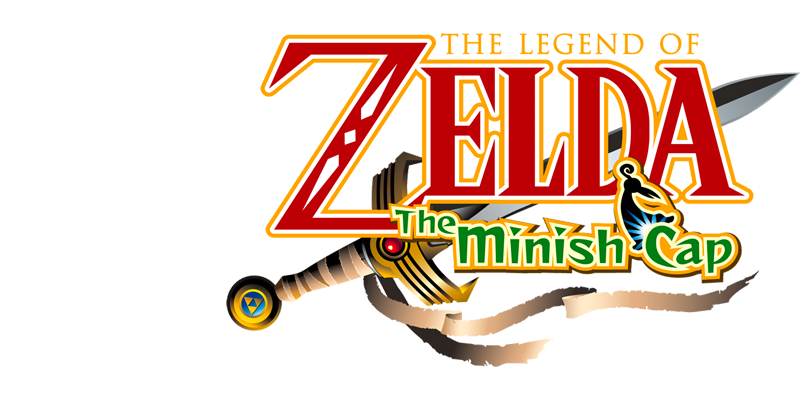 The Legend of Zelda: The Minish Cap
Gameboy Advance
2004/2005

This episode introduces Ezero, a talking hat with the power of shrinking Link who, due to this power will have to help the Minish, a tiny breed from Hyrule.
Did you know...?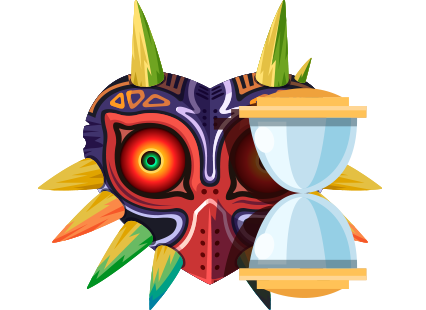 Besides being the first game that Miyamoto didn't direct, Majora's Mask was the quickest developed Zelda game ever, only 14 months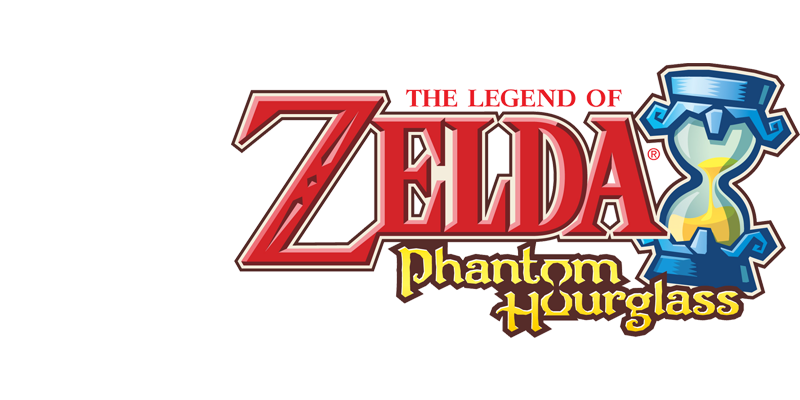 The Legend of Zelda: Phantom Hourglass
Nintendo DS
2007

As it was in The Wind Waker, Link will travel with his boat to save Tetra from a misterious curse made by a ghost ship. Sail the seas in this adventure for Nintendo DS.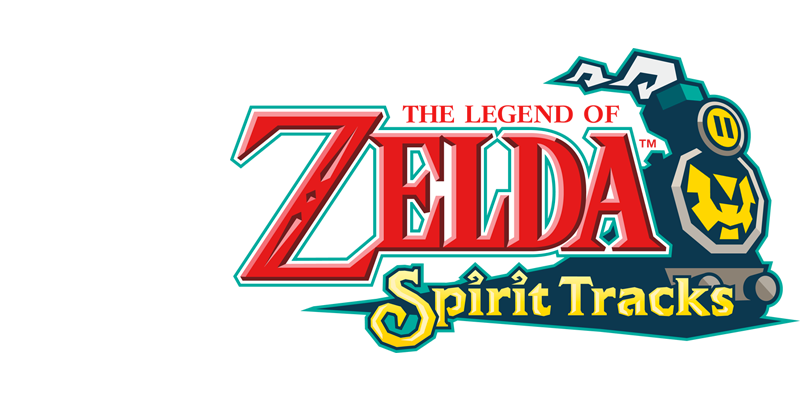 The Legend of Zelda: Spirit Tracks
Nintendo DS
2009

In this episode Link will become a machinist travelling on a locomotive. We can control Zelda or Link alternatively to solve the puzzles and finish enemies.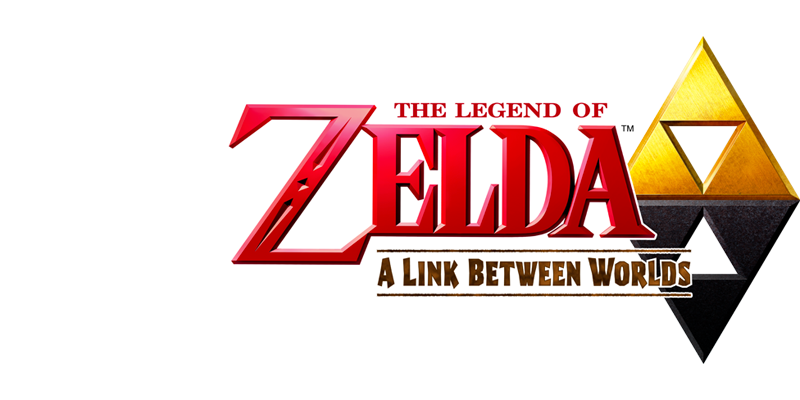 The Legend of Zelda: A Link Between Worlds
Nintendo 3DS
2013

Inspired in the original The legend of Zelda : A link to the past, en esta entrega una this episode will turn Link into paint. This skill will allow us to move through walls and apertures or move across surfaces, making the action very interesting.

Zelda 2: The Adventure of Link
NES
1987

Direct sequel to The legend of Zelda. With not much acceptance from the audience due to its huge difficulty and the platform-style 2D view.
Did you know...?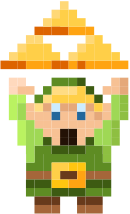 The relic known as Triforce is formed with three pieces that represent: Power, Courage and Wisdom.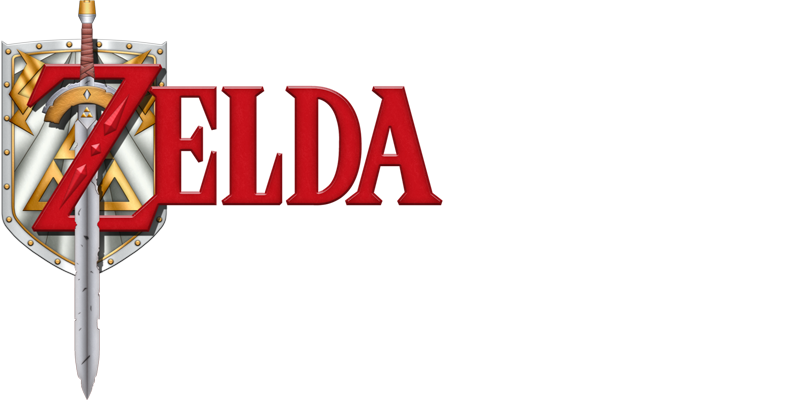 The Legend of Zelda: A Link to the Past
Super Nintendo
1991-1992

A new episode of the saga, that returned to the original 'eagle' view. A complete adventure that took us into Hyrule's kingdom in a more detailed, beautiful and complex way.
Did you know...?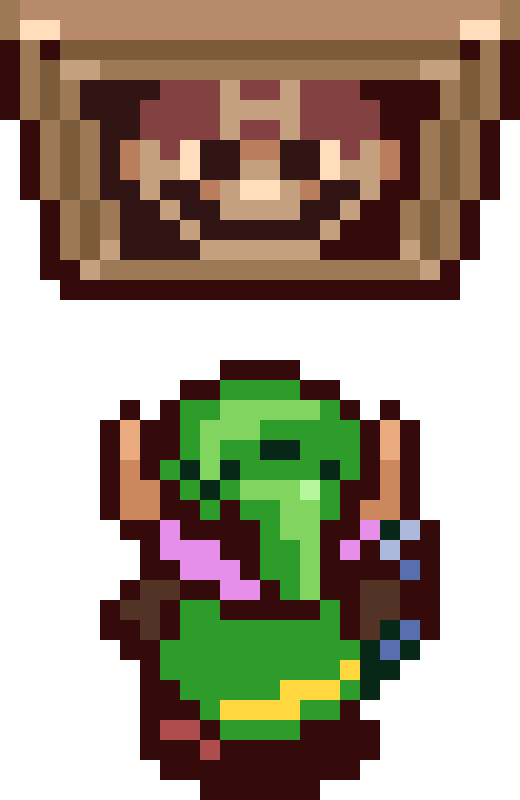 Mario is present in many Zelda games. We can find him as a mask, a character or inside a painting, like in this image from A Link to the Past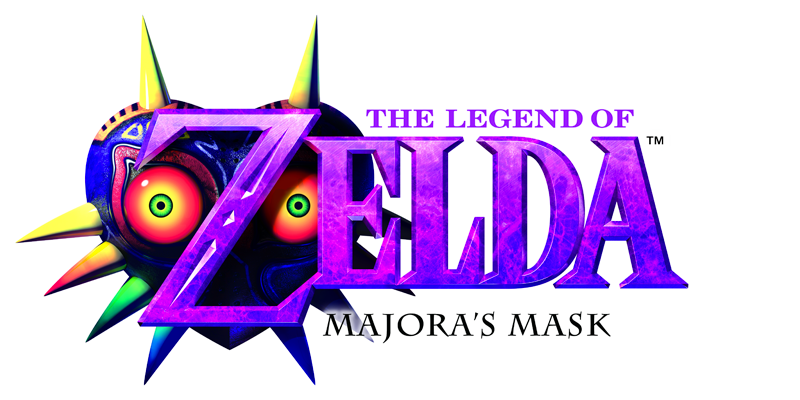 The Legend of Zelda: Majora's Mask
Nintendo 64
2000

Direct sequel to The Legend of Zelda: Ocarina of time. Considered the darkest episode in the whole saga. The story brings us to an alternate universe where we can transform Link. We can change his powers with 24 collectable masks.

In 2015, Nintendo published a new version of Majora's Mask in 3D for Nintendo 3DS.
Did you know...?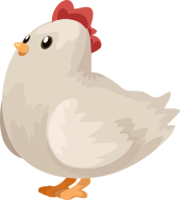 In many Zelda games if you attack a chicken, it will atack you and call others to do the same.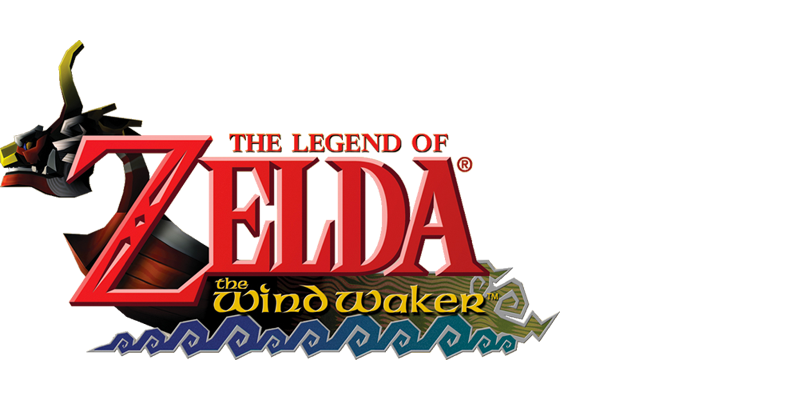 The Legend of Zelda: The Wind Waker
Gamecube
2002

First game on the series for Game Cube. Its main peculiarity is the cartoon aesthetics, a new look for Link that will follow on the next episodes. Sailed on a boat, we will explore the ocean in a magic archipelago, to face Ganondorf one more time.

In 2013 Nintendo released a new high definition version of this game for Wii U, improving the graphics and the gameplay.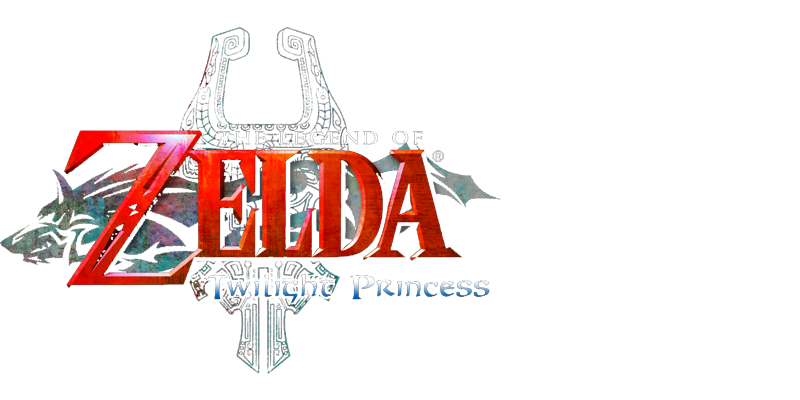 The Legend of Zelda: Twilight Princess
Gamecube / Wii
2006

A game for Wii and Game Cube where our hero Link will travel between two worlds. Able to transform into a fierce wolf, the game featured new ways to play with the brand new Wii remote.

In march 2016, celebrating 30 years of Zelda, Nintendo launched a new version of the game for Wii U in HD for the first time with new features, a completely new dungeon and Amiibo compatibility.
Did you know...?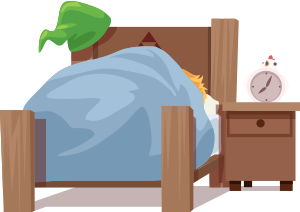 In most of the Zelda games, Link is sleeping at the beginning.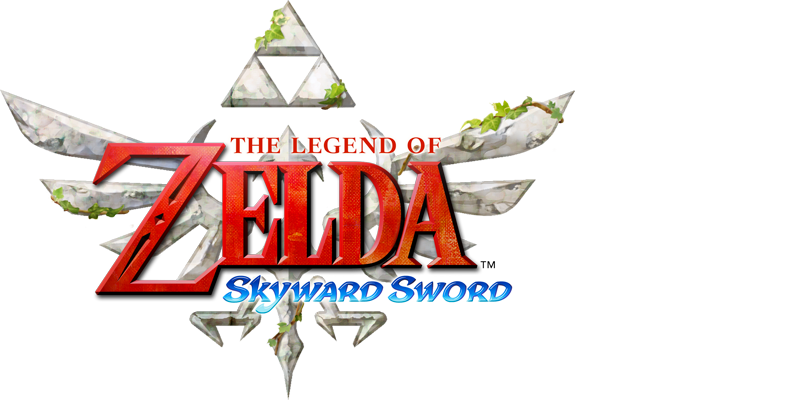 The Legend of Zelda: Skyward Sword
Wii
2011
Second game released on Wii. With a watercolor style, it is one of the most visually stunning episodes. This time he have the help of Neburi, a loftwing that replaces Epona with which we can fly through the skies to save Zelda and defend the Triforce.
Best selling Games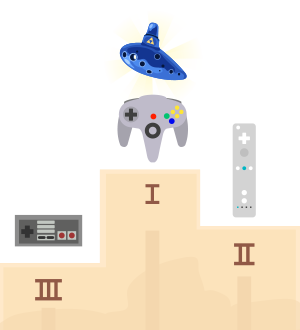 Zelda top selling games are Ocarina of Time (7.60 million copies), Twilight Princess (6.96 million copies) and The Legend of Zelda (6.50 million copies)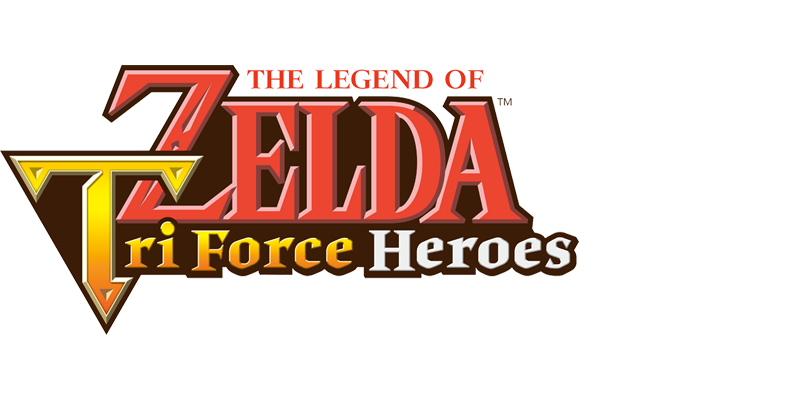 The Legend of Zelda: Tri Force Heroes
Nintendo 3DS
2015

The newest portable game of the saga. An online cooperative oriented game (also local) where we control 3 different versions of Link, each one with a different power to move forward on the adventure.